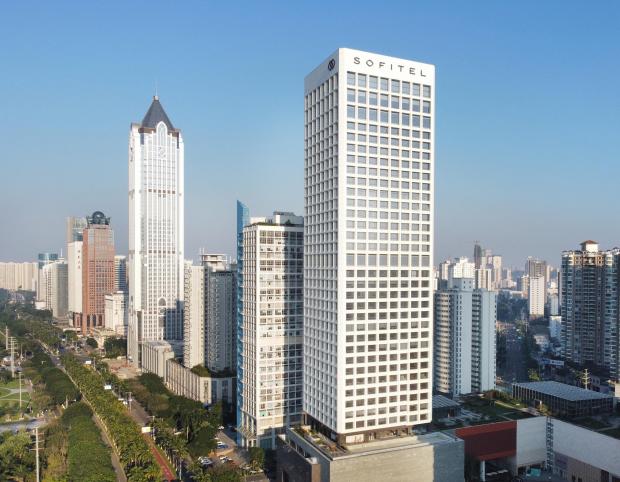 Introduction & Highlights
Home to modern, French living art, Haikou's Sofitel is one of the most luxurious retreats for international visitors in Hainan. Its European flair and amazing views of the South China Sea create a place where everyone can experience the real joie de vivre.
Located in high-end business district of Haikou International Trade Center, and only 30 minutes away from Meilan International Airport, the Sofitel has brought the vibes of the luxurious Côte d'Azur to China.
It boasts 209 suites and guest rooms, all including floor to ceiling windows, providing the most stunning views during the day and at night, when Haikou is drenched in fascinating lights.
Each room is equipped with cutting-edge technology and spacious bathrooms, only the best in luxury. Toiletries are selected from French luxury brands such as Langvan and Hermès. You'll find the same high standards in the spa and health club.
The Sofitel has six wonderful restaurants, offering different international flavours, ranging from Cantonese cuisine to Hainan specialties, to French gastronomy. Head for the 35th floor and you'll find 'Le Bar,' an attractive spot for parties and celebrations or just to enjoy a cocktail and panoramic views. Pas mal de tout!
Location/Address
No.105 Binhai Avenue, Longhua District, Haikou (海口市龙华区滨海大道105号)